Chicken (35%), wheat flour, onion, parsley, vegetable fat, salt, and spices.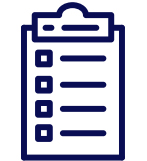 Energy: 768,5 kj (183,7 Kcal)
Fat: 2,7 gr | Saturated Fat: 0,4 gr
Carbohydrates: 29,3 gr | Total Sugars 1,2 gr
Protein: 9,8 gr
Salt: 0,01 gr
Small (12gr/unit)
Container (12 units; 150gr)

Store in the freezer at -18ºC.
After defrosting, do not freeze it again.
Preparation: Fry it, without defrosting, in oil (at 160ºc/180ºC) during 3 to 5 minutes, turning it around until getting a golden coating.
Para uma melhor fritura, frite poucas unidades de cada vez.