Wheat flour, vegetable fat, and salt.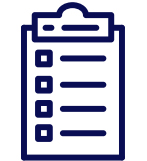 Energy: 1576,8 kj (376,8 Kcal)
Fat: 25,4 gr | Saturated Fat: 9,2 gr
Carbohydrates: 32,6 gr | Total Sugars 0,8 gr
Protein: 3,4 gr
Salt: 0,3 gr
Container (1 unit; 400gr; 8 cv/cx)
Store in the freezer at -18ºC.
After defrosting, do not freeze it again.
Preparation: Defrost it in the fridge, mold and stuff it. Bake it in the oven at 200ºC for 20 to 30 minutes (depending on your oven power) until golden. Let it cool down.
Tip: Do not defrost the product on the microwave.