Turkey breast (77%), breadcrumbs, citrus fruits, wine, pasteurized milk and eggs, garlic, salt, and spices.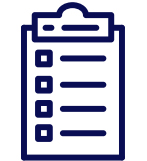 Energy: 562,5 kj (134,1 Kcal)
Fat: 1,5 gr | Saturated Fat: 0,4 gr
Carbohydrates: 9,3 gr | Total Sugars 0,6 gr
Protein: 20,1 gr
Salt: 0,1 gr
Store in the freezer at -18ºC.
After defrosting, do not freeze it again.
Preparation: Fry it, without defrosting, in oil (at 160ºc/180ºC) during 3 to 5 minutes, turning it around until getting a golden coating.
Tip: For a better result, fry small quantities at a time.